Enhance your customers' shopping experiences with a fun and useful mobile app.
Use your app to encourage customer engagement, provide loyalty programs, offer digital coupons and more.
---
FISHER'S MOBILE APP FEATURES
IOS and Android Ready
Push Notifications
Third-Party API Integration
Dynamic-Driven Content
We are capable of integrating third-party APIs and architecting dynamic-driven content.
Don't know where to start? Our app-building process will guide you through the steps required to build the perfect mobile app for your customers.
---
OUR APP-BUILDING PROCESS
Concept and Strategy
We work with you to develop your initial concept and answer questions like: What features and functions will provide the most value for your customers? How will your app fit into your overall marketing strategy?
Once we answer these questions, the Fisher team works out all the details. From the overall concept to design, prototyping and development, we transform ideas into real products that work.
Branding and Design
App functionality and design is critical. But when it comes to first impressions, it's the design that stands out the most. We design your app to complement your brand and provide the best user experience for your customers.
Our team creates apps that wow—and work. We have the experience to balance design and functionality.
Development and Launch
Our development team does everything from architecture to integration of third-party applications to handling the app approval process. Every app we build undergoes rigorous testing before launch.
Marketing and Maintenance
Prior to launch, we help you strategize promoting your new app and deliver creatives of your choice. Our work doesn't end once your app is in your customers' hands—we perform regular maintenance and schedule notifications to retain engagement and ensure optimal user experience.
---
PRE-BUILT APP SOLUTION FOR GROCERS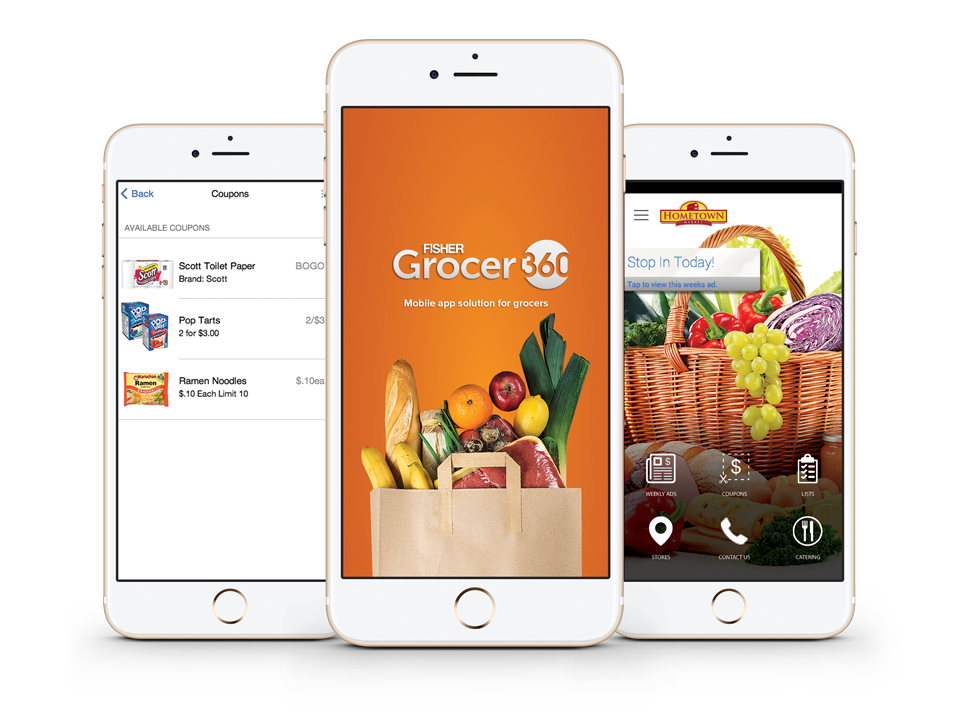 Our in-house team developed a solution for grocers who need an app with a faster turnaround time than building one from scratch. We created a customizable shopping app that can be re-themed to accommodate your branding.
Your customers will love the app's included features like digital coupons, convenient shopping lists and weekly ad integration.
---